What on earth...
Brass quintet consists typically of two trumpets, French horn, trombone and tuba. Brass Quintet Väärä Vitonen plays the same music with soft-sounding instruments of the cornet family, usually found in traditional Finnish brass septets. We have two cornets, alto horn, euphonium and tuba. The repertoire of brass quintets is wide and so is ours. It ranges from pieces of classical music to dance music and other popular music, not forgetting modern Finnish compositions.
We have named our quintet after a traditional Finnish polka, the name meaning a fake coin of the amount of five markkas (Finnish currency before euro). We find it well suited since we also play with "wrong" quintet instruments...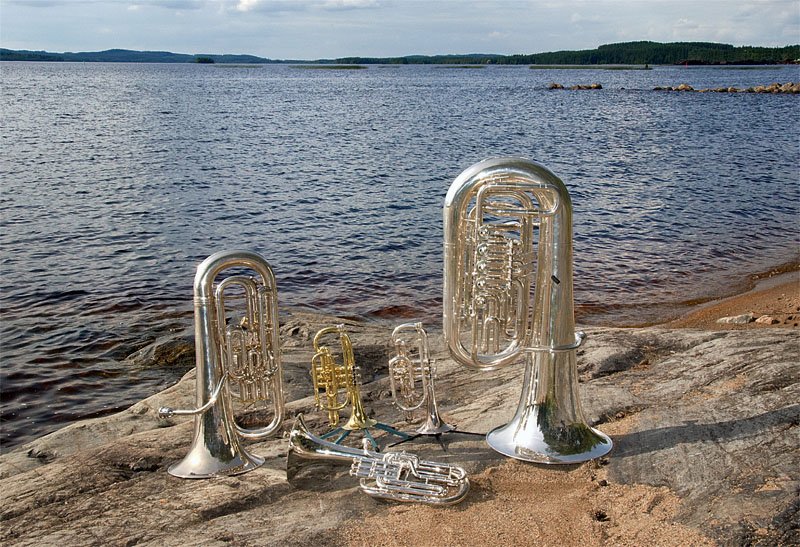 We all come from southern Finland. Having played for years in various larger wind ensembles, we wanted to experience what it is like to play chamber music with brass instruments. The band was established year 2006. Since then Väärä Vitonen has regularly participated the Lieksa Brass Week festival. Our quintet has had the honor of receiving teaching from several great musicians.
From church services to summer parties
We have performed in various events from religious services to summer parties. We have even given two concerts of our own. All the occasions are documented in the photo gallery. With brass music any event becomes a great feast!